In 1990, the Veltema family constructed three buildings on Ransom Street in Hudsonville with plans of expanding their growing turkey farming operation. In 1995, additional property was purchased in Zeeland Township near Felch St. and 48th Ave. and four new buildings were erected at this site to accommodate continued growth in farming.
A year and a half later major changes occurred in the local turkey farm industry, which resulted in a temporary shutdown of the entire farming operation. After much prayer and time of reflection, Doug and Cindy Veltema, along with their four young children, embarked on a new business adventure, converting the new turkey buildings into storage facilities. And in 1998 DC (Doug and Cindy) Storage was born.
Construction began almost immediately. The first building was converted into self storage units, and the rest were repurposed to accommodate RV's, trailers, fifth wheels, boats, cars, and other vehicles. The "office" consisted of a picnic table in one of the buildings, and we hand wrote our contracts.
Close to 20 years later, DC Storage has enjoyed significant growth, and is now the largest, full-service, indoor RV storage facility in the state of Michigan. The business is still owned and operated today by the Veltema Family.

Doug and Cindy Veltema founded DC Storage in 1998 after converting two farming facilities into storage buildings. Married in 1979, Doug was a turkey farmer and Cindy a nurse. Together they had four children and raised their family in Hudsonville, MI where they still reside. Both remain active with the business and are committed to the growth of DC Storage. They also enjoy spending time with their family, including their 10 grandkids, and are active members of their church.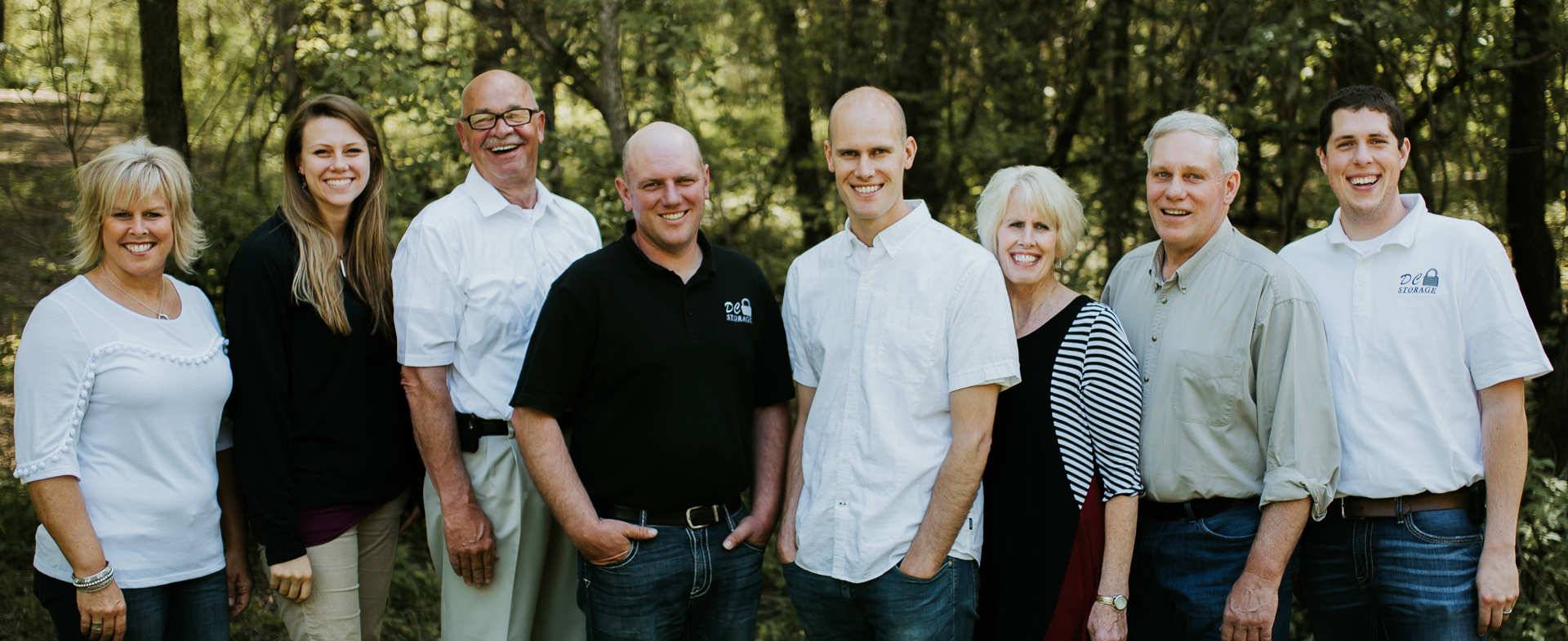 At DC Storage we have a really great team of people. Get to know our happy faces below!